With thanks to COVID-19, the customer experience is revolutionized. Digital advertising agencies have faced an opportunity to grow and evolve their marketing strategies to suit the unforeseen needs of consumers. As new media methodology unfolds, the function of programmatic advertising encompasses more than simply generating more leads and sales. It enables a brand to build an enhanced consumer-facing picture of itself while satisfying greater demands and necessities through a richer offering of products and services. 
As such, now more than ever, advertisers turn to programmatic advertising to embrace agility, to pivot towards the requirement for contactless operations, while simultaneously, adapting and transforming their customer experience. There are plenty of ideas worth exploring, and in this article, we discuss some of the favorites.  
Making The Most Out Of A Marketing Budget
As social distancing assimilates into everyday life, programmatic advertising offers a creative, cost-effective solution to enrich and render a more intimate consumer experience. With so many new users turning to the internet for their daily needs, more data is on offer for audience discovery, meanwhile, communication is more strategic and efficient. 
The traditional view was that programmatic advertising served for direct response objectives only. This is now void. Through the digital transitions triggered by the pandemic, there is a clear awareness that digital channels are, in fact, key for driving consumer engagement. 
So, programmatic advertising satisfies two cost considerations. On one hand, it is an automated and optimized platform on which to buy and sell advertising media spaces in real-time. On the other, it allows a brand to connect with its audience at a deeper level through harnessing the abundance of available data. It enables advertisers to deliver what the consumer needs at the moment they seek it. 
Maintaining Relevance In A Challenging Market
When lockdown was thrust upon the high street, it was the establishments that refined their delivery of service (such as food businesses introducing takeouts and independent stores turning to digital stores) who survived to see the light at the end of the tunnel. They reacted to sudden changes and tailored service to the needs of customers. 
Programmatic advertising offers a convenient and effective landscape on which to adopt a more reactive and far-reaching brand message. Those advertisers who have embraced the ability to instantly change the direction of their advertising in a moment of uncertainty remained relevant in the eye of the consumer. 
Consider the new public demand for improved hygiene and human connection. Advertisers who reacted to these new public priorities by re-tuning their programmatic ad campaign delivered a more authentic, relevant, and compassionate message to its audience. In turn, this conveys a sense of trust and dependability through a willingness to understand and adapt to the audience's needs, thus, an improved customer experience.  Consequently, in utilizing programmatic advertising to its potential, a business not only reduces the risk of becoming irrelevant in the post-pandemic era, but actually has the capacity to grow.
Harnessing Data And Staying Ahead Of Trends And Behaviors
Covid-19 has influenced a change in consumer behavior, and this is undeniable. This has manifested in consumers turning more and more to the internet for their daily needs. Digital advertisers then have greater access to tracking the online customer journey than they would through a physical shop. With accessibility to such data, advertisers can observe developing consumer behaviors and new market trends. Through programmatic advertising, they can quickly amend and adapt their campaigns.
Furthermore, advertisers can view competition. Which campaigns are most successful, and which user needs do these competing brands spotlight? The understanding of which campaigns and services that consumers are most responsive enables a brand to pioneer its programmatic advertising ahead of the game. In effect, a successful programmatic campaign is manufactured from a blend of competitor and data analysis and translated into a contextual and meaningful brand message. 
The Reality As It Is For Now
As we strive for global stability, one thing is certain; programmatic advertising allows for greater flexibility, adaptability, and agility within campaigns, and an enhanced strategy for targeted audience engagement. Not only is programmatic advertising cost-effective, reactive to real-time shifts, and multi-faceted, but it also offers a sense of connection and relief to an audience that suffers a perpetual cycle of uncertainty.
Programmatic advertising facilitates the opportunity to convey a brand message that offers relief – to show its audience that it is listening and reacting to their transitioning needs. In the meantime, it allows advertisers to maintain relevance in an increasingly challenging, volatile environment. 
If you are ready to put together full-stack advertising programs, EKN has the process, people and technology to make it happen.  Let's Talk!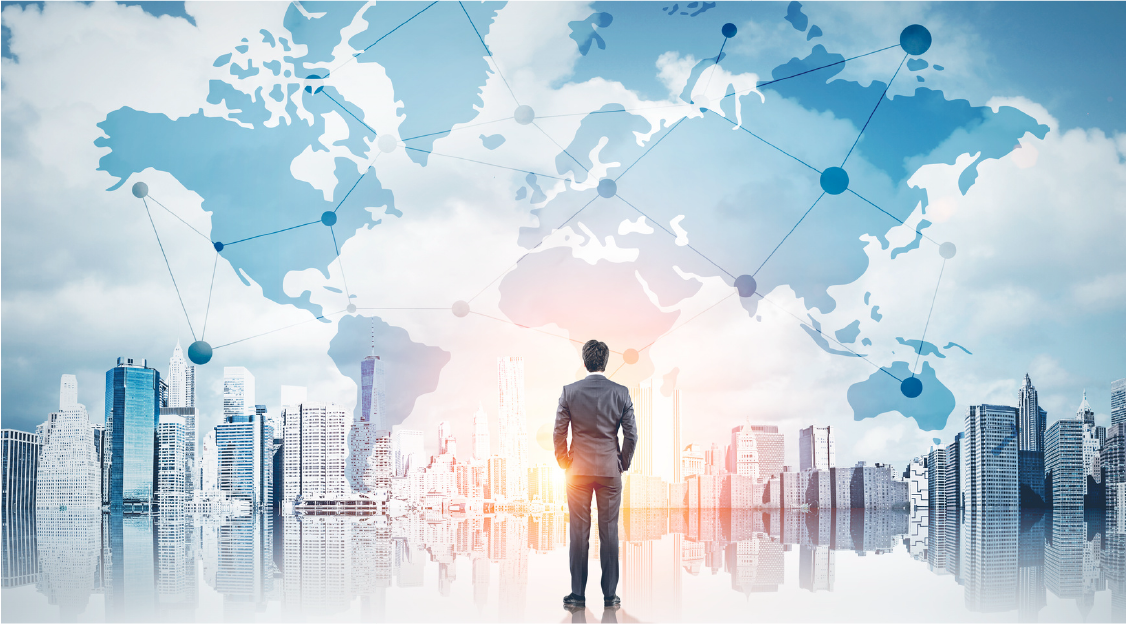 Today it was announced the launch of EKN, a data driven omni-channel buy-side media company that provides access to digital advertising inventory for display, video, social, mobile, native and more.