By leveraging consumer connections across devices and touchpoints, we are able to deliver highly-trackable and effective results
Data Enrichment
With the help of first, second,
and third-party data, we
are able to better target
your audience.
Mapping
Leveraging data enables
us to reliably connect the
dots of your audience's
marketing journey.
Privacy
Consensual, ethically-sourced
data is critical. We are GDPR
and CCPA compliant.
We turn your siloed customer data into valuable actions that help you grow your business.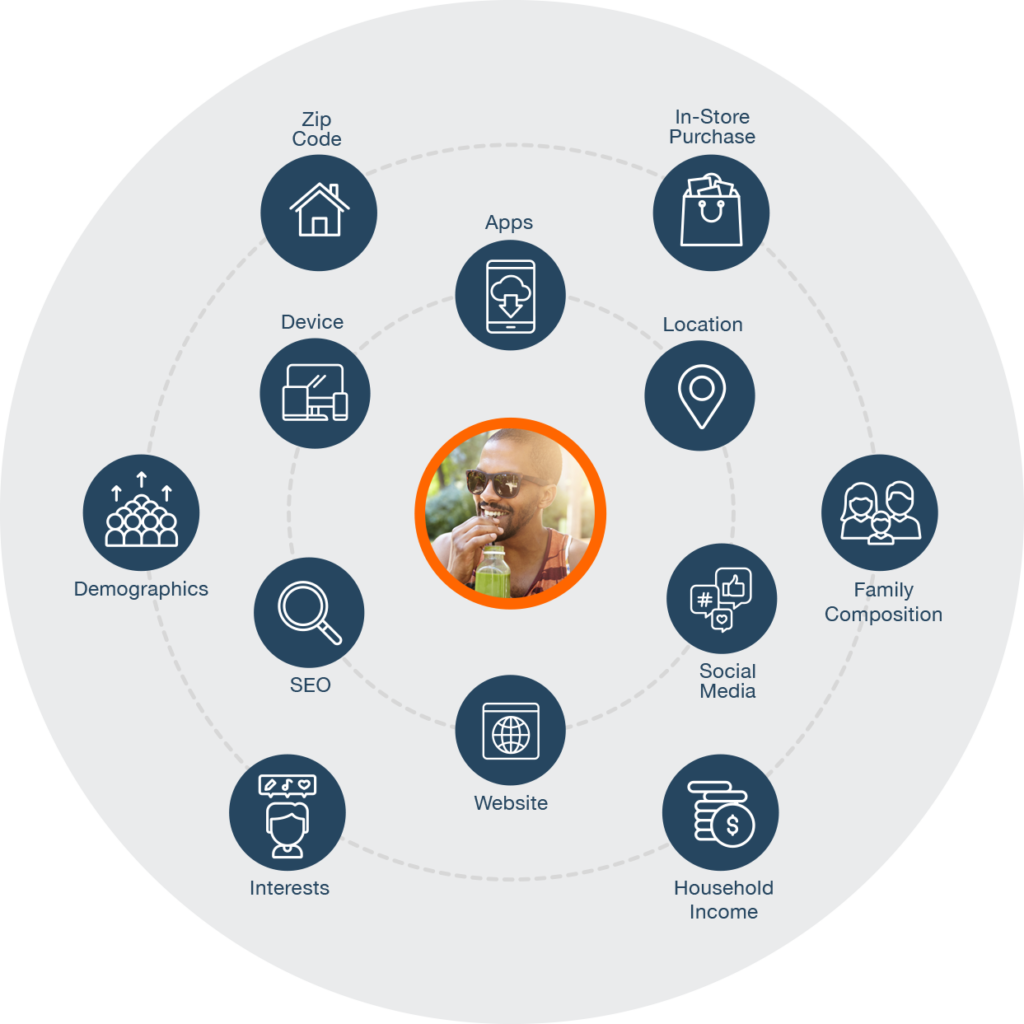 Do you have a first-party data strategy?
The best way to understand your customers is to invest in a first-party data strategy. When you work with us, we'll help you collect the data you need while transforming it into actionable insights through multi-source enrichment